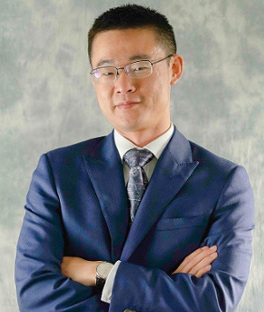 Keywords: {Real-Time and Embedded Systems, Robotics, Cyber-Physical Systems}
---
Introduction
I am a research associate at the Department of Computer Science, University of York. My current research is on model-based safety assurance standard and tools that are applicable to Cyber-Physical Systems. People in our group are working on the next generation of safety validation and verification methology for emerging systems including intelligent robots and autonomous systems.
I was awarded a PhD in 2019 in the Real-Time Systems Group (RTSG) at University of York. I joined RTSG in 2015, supervised by Prof. Alan Burns and Prof. Neil Audsley. My PhD research involves cooperatively design of control system and real-time task scheduling for Cyber-Physical Systems (CPS). Scheduling task models and methods are proposed and implemented to investigate the scheduling impact on control performance. Trade-offs between scheduling and control are made by a dual-period task model and a flexible adaptation process. This method is interdisciplinary with real-time scheduling theory, control theory and machine learning.
I was awarded a MSc (2014) in Control Systems at the University of Sheffield, and a BSc (2011) in Control Engineering in China. During my undergraduate and postgraduate study, I was involved in many autonomous robot projects and competitions. I am a strong believer of general AI and robots.
---
Recent Talks / Seminars
---
Academic Services
Conference paper reviewer

RTAS'2020, RTAS'2019
ECRTS'2019 (artifacts)
DATE'2020

Journal paper reviewer

Journal of Circuits, Systems and Computers
---
Teaching
During my time at the University of York, I was a teaching assistant of the following modules:
EMPR (Autumn, 2016-2017): Embedded System Projects
PROM (Summer, 2016-2017): Programmable Microcontroller
EMPR (Spring, 2016-2017): Embedded System Projects
MFCS (Spring, 2016-2017): Mathematical Foundations of CS
PROM (Summer, 2015-2016): Programmable Microcontroller
ICAR (Spring, 2015-2016): Introduction to Computer Architecture
---
Awards
Third ACSE Robotic Search & Rescue Competition, second place, University of Sheffield, 2014
China Robot Competition and Robocup, first place in Robot Waterpolo Simulation, 2010
IEEE MicroMouse Maze Competition in Jiangsu, 3rd place, 2010

---
Contact
Xiaotian Dai
High Integrity Systems Group (HISE)
Department of Computer Science
University of York
United Kingdom
YO10 5GH
Email: xiaotian.dai (at) york.ac.uk
Research Gate | LinkedIn | Github
---